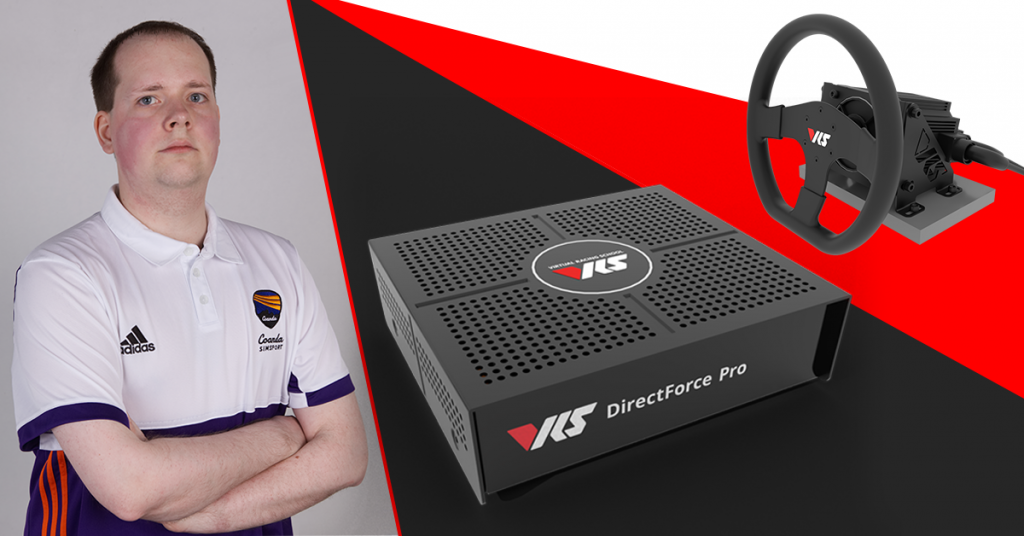 I have been running a direct drive wheel since May 2014. How come I went with that investment? A friend of mine had just gotten a Leo Bodnar SimSteering v1 and once I found out, I asked whether I could have a test drive at his place. After a few hours testing at his place it was clear: If ever I would get another wheel, it had to be one of those! Everything felt much stronger initially – which should not come as a surprise when switching from 3Nm to 16Nm! But as the test went on, I noticed a number of other things:
everything seems much more "connected" and more intuitive
more detail can be felt at low and high load / grip levels thanks to the higher dynamic range
the limit of grip was easier to find
cars are much easier to drive over the limit
So with that in mind, once my wheel broke down I finally hit the order button and set up my own SimSteering v1 a few days later.
Fast forward to late 2018, I had been using the SimSteering for just shy of 4.5 years. Issues? Not a single one. Regardless of that, I was very excited to hear that I'd get one of the early prototypes of the VRS direct drive wheel (which at the time did not have a name yet!). The VRS wheel was intended to deliver top quality at an unbeatable price and I was eager to see if it could really achieve that.
Since it was an early prototype, I didn't commit to immediately replace my SimSteering but rather set up a secondary rig to mess around with the VRS controller. And as one could expect, dealing with early prototypes means that things may go wrong from time to time. Some issues could fortunately be fixed just in firmware, other required some modifications to the hardware itself.
Aside from initial hardware compatibility issues, the first significant problem for me was the smoothness of the FFB. It was either very notchy or – when filtered – it became dull and at times felt like there was a little bit of lag. Fast forward another 5 or 6 weeks. The FFB issue was rectified by a combination of some more clever filtering in the firmware and hardware updates. The controller was now running more reliably and it was time to do a more direct comparison to my SimSteering wheel.
The newer version of the hardware came with a set of cables for my Kollmorgen AKM52 motor (the one from the SimSteering unit). During the following 3 weeks, I switched back and forth between the Leo Bodnar and the VRS controller, trying to find differences. Once firmware matured, the controllers behaved so similarly that I could not really tell which one is which (apart from an obvious difference in boot up procedure). As far as I was concerned, the VRS controller was now at a level that is just as good as the SimSteering.
At this point, I was also eager to address the only minor flaw I found in my v1 SimSteering wheel – the lower resolution encoder – which affects the feel of the damping effect. The SimSteering v2 fixes that by using a high resolution resolver, however, I could never justify the upgrade cost. From my earlier testing of the VRS controller on my secondary rid, I knew that the damping effect felt much smoother on the MiGE motor thanks to its high resolution BISS-C encoder. So, in early 2019, the AKM motor on my primary rig was replaced by the MiGE motor and I've been using it with my VRS DirectForce Pro controller ever since.
A common question in the sim racing community is: Which direct drive wheel is better? Most of my teammates use a direct drive wheel from several different makers. In our collective experience, any properly configured high-end direct drive system – driven by a proper servo motor (not a stepper) and coming from a top vendor – would be nearly indistinguishable from a competitive systems of similar specs. At the end of the day, the job of the wheel is to quickly and accurately execute the torque command issued by the sim, so by definition, they should feel the same. Of course, there are different filters or user settings available, but all of these are subjective and in the personal preference category. There are other small considerations such as size of the controller, noise from fans/controller/motor but these do not impact the feel of the FFB. And a big consideration for almost everyone is cost. VRS DirectForce Pro is certainly up there with the best direct drive controllers and if it can deliver on the "unbeatable price" premise, it would likely be the go-to direct force wheel for a lot of people.
If you'd like to get updates about the VRS Hardware initiative, follow our Facebook page, or register to our hardware mailing list here.