Finland has a population of only five and a half million people — much less than the city of London — yet ranks fifth on the amount of Grand Prix' wins, only behind the United Kingdom, Germany, Brazil and France, and ahead of Italy. Valterri Bottas' win in the 2017 Russian Grand Prix means he's now the fifth Finnish race winner, adding to the list of Heikki Kovalainen, Kimi Räikkönen, Mika Häkkinen and Keke Rosberg — the latter three having also won a total of four world championships. In the World Rally Championship, seven Finnish drivers secured a total of fourteen titles.
It seems that per capita, Finland produces more racing world champions than any other country. Simracing is no different: the iWCGPS was won five times over by Team Redline's Greger Huttu, and last season, the #18 BMW of Coanda Simsport that won the Blancpain World Championship was co-driven by Klaus Kivekäs, while Coanda's Martti Pietilä co-drove a HPD to overal victory in the 24 Hours of Le Mans. Other top drivers of the sim racing scene are Aleksi Uusi-Jaakkola, Joni Törmälä, and Olli Pahkala, having all won races at the top level.
We catch up with Martti and Olli for a much needed explanation.
To get directly to the point: why is Finland so successful in motorsport?
Martti: Racing has always been a thing here, originally it was more about rally, as we have loads of fairly empty gravel roads where young guys can try out the limits of their cars and themselves, and of course the trees surrounding the 'track'. Back in 60's and 70's the roads were even less populated than now, so i guess it gave pretty nice proving ground for many guys. I guess road racing got a huge popularity boost with Keke Rosberg winning the championship. F1 was televised live in Finland since the nineties because of the Finns like Lehto, Salo and Häkkinen, and later Räikkönen's success created a huge increase of interest. This isn't just in viewing, but also participation of for instance karting. So I guess it's mostly about success creating more success, but as a Finn, you always have to add two important ingredients which we have to offer to race drivers: a mild level of insanity, and 'sisu', a word deemed holy among Finns. It's a combination of determination, grit, bravery, resilience, and hardiness.
Olli: Using a car is very common in Finland, so people are used to being in a car or driving it. In Germany, for example, the public transportations are so good that no car is needed, which makes quite a big difference in general for this matter. The other thing is that Finnish people are extremely competitive. We start competing in various of things from the early age. And even though it's not serious competition, I think it does make a difference once people grow up. In Finland, we naturally grow the competition mentality.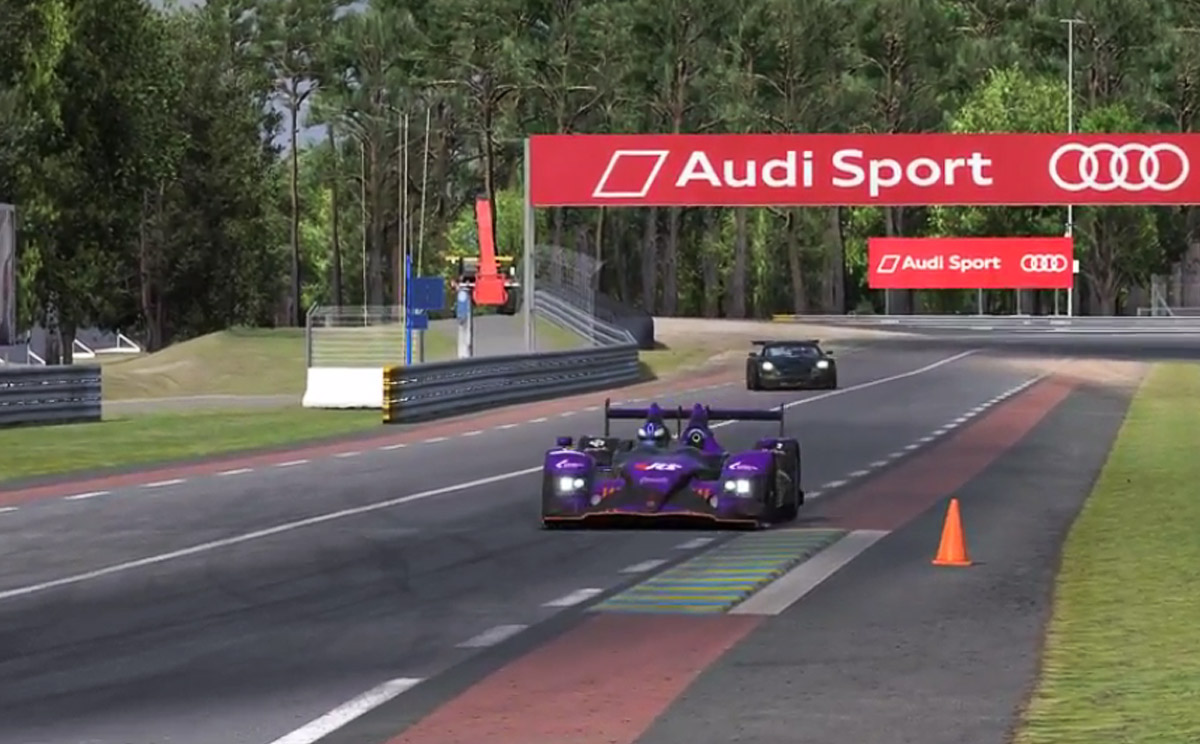 Why is simracing so big in Finland?
Martti: I think the biggest factor for the popularity, and the level of competition in the Finnish scene, is that we really closely follow F1. Now all those F1 fans who want to race but can't afford it, are now entering sim racing. And then we have quite a few guys who want to be really good in simracing. I guess we can't just take things lightly, and always need to get the maximum out of it, be it laptime, or level of realism.
Olli: Racing and competition in Finland is big, and so I think it's natural simracing is too. I think it's also the result of growth through organising, which Fins are good at, for instance like we've done with the Finnish Sim Racing Association.
What's all going on in Finland for simracing?
Olli: We have a multitude of communities organising series for Finnish drivers like Trellet.net, HDR, and there's FiSRA's eSM, which is the biggest at the moment. So throughout the year there's something for everyone without looking at the level of skills. FiSRA's eSM is intended to promote sim racing to a wider audience, as well as making legitimacy for the sport. We do and try things with these 'offline' live LAN-finals, from which we hope we could share the experience and knowledge to other associations, through for example the International Sim Racing Federation.
Martti: First of all, Finland is the nation of associations. We have one for everything, literally, from big to small subjects! To name a few, and this gets quite hilarious; there's one for guys named Markku, there's an association for PC users, and even one for outdoor toilets! Unfortunately, until a few years ago, there wasn't one for sim racing, but that surely has changed since. It's hard to say why some people have become so good at what they do. We sort of have this protestant work ethic here in all we do, meaning we work hard, sometimes too hard, don't brag too much about our achievements, work even harder and focus on our own performance. That way of life is a very stereotypical image of a Finnish person, so there must be some truth in it. I guess that sort of self discipline is one necessary part what is required to make a good racing driver.