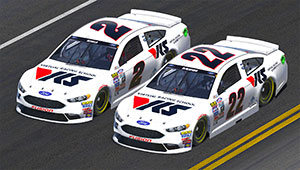 With the growth of VRS and the positive feedback that we've received on our driver improvement software from road competitors on iRacing, we've been frequently asked when ovals would be covered by the VRS platform. One requirement for us was always to work with the best coaches, to allow our users to compare their data against the best drivers on iRacing. If that wouldn't be possible, why bother?
We've managed to do just that, and hence we're thrilled to announce that we're starting a partnership with Slip Angle Motorsports to help optimize the VRS platform for oval racing.
Two of their NASCAR PEAK Antifreeze Series drivers, Ray Alfalla and Bryan Blackford, will be supplying datapacks for the most popular oval series. Additionally, Ray and Bryan will be available for one-on-one coaching sessions, and, as part of the partnership, their team's cars will prominently feature the VRS logo.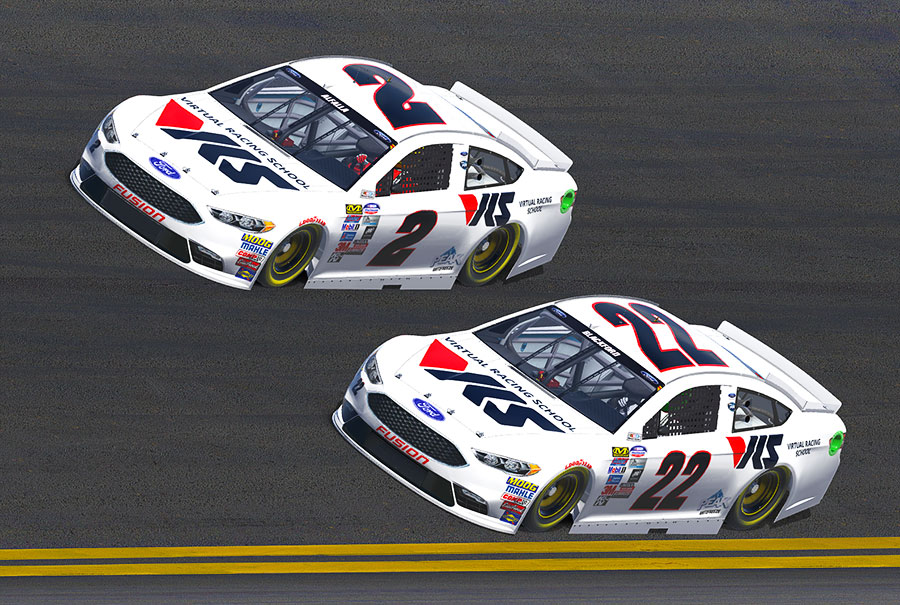 Ray Alfalla, three-time iRacing World Champion:
"I'm happy to kick off the 2017 NPAS season with VRS on the car! This is a great opportunity, and I can't wait to hit the track at Daytona as a VRS driver and coach."
Bryan Blackford:
"I'm proud to be affiliated with VRS, and look forward to utilizing their service this coming NPAS season! I'm also excited to begin training others through their coaching platform."
Lisa Pineda of SAM:
"VRS is the perfect match for SAM. Mixing sim racing and education has been a winning formula for us for the past four years. We look forward to working together in 2017 in NPAS as well as in the virtual classroom."
Peter Dimov of VRS:
"Being able work with the best, like we're already doing on the road side, is amazing. Ray and Bryan are super fast and some of the nicest guys you'll find in the community. We really look forward to working with them to make VRS the go-to tool for all oval iRacers."
Stay tuned for updates on when the first oval datapacks will become available, as well as detail on a fan contest we are putting together.