…with the introduction of the first ever professional sim racing team house.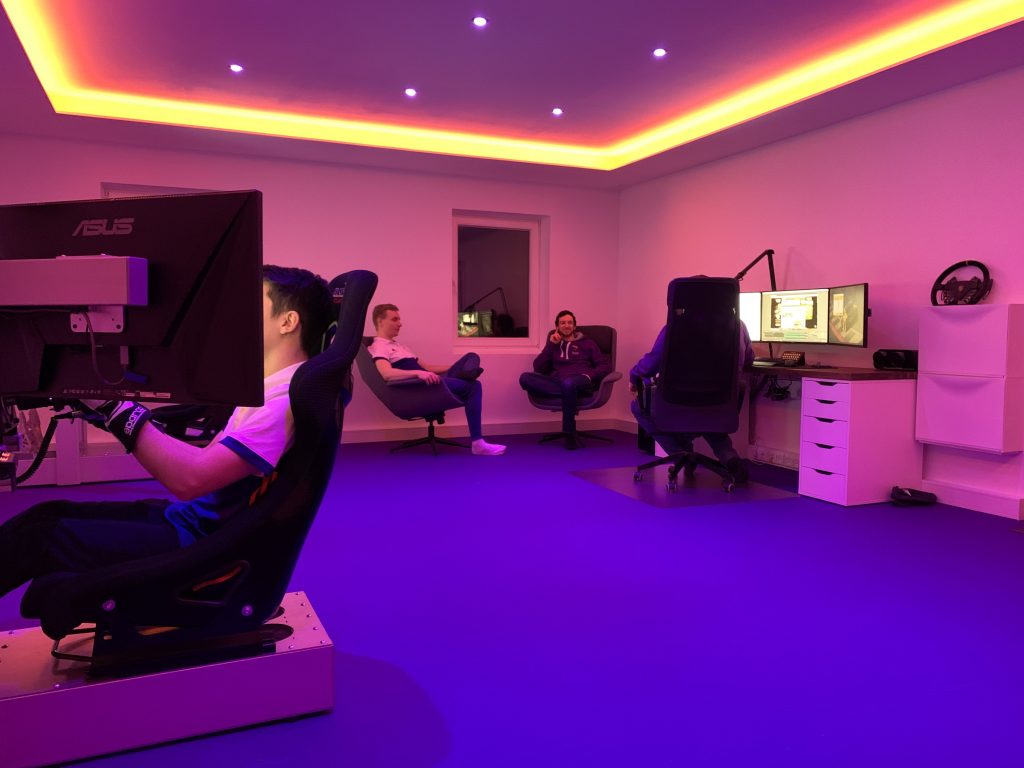 With sim racing continuing to grow in both recognition and prize money among the wider esports and motorsports community, the competition is becoming even more intense. The idea of making sim racing a full time job for top drivers and streaming personalities has progressed well past the point of being a mere fantasy, it's already happening.
Carrying forward the momentum of their success throughout 2019 in multiple world championships, Coanda Simsport is looking to aim higher than ever before, starting with the introduction of an official team base in Germany. Half a year in the making, several prominent Coanda members from around the world have taken the leap to make sim racing, including Virtual Racing School (VRS) content creation and coaching their full time profession. Over the last few months they have worked tirelessly to construct a dedicated broadcasting room with several rigs kitted out with the latest VRS hardware, complete with a streaming race control centre.
The team members living in the house are drivers Josh Rogers, Mack Bakkum and David Williams, with others including Mitchell deJong, Martin Krönke and Jeremy Bouteloup already scheduled to visit throughout the year. Also a permanent resident is Philip Stamm who is working hard to make this project a success and is providing continuous support to the drivers. In addition to the fully detached streaming house, the property consists of a spacious living space with a small gym complete with sauna, and workshop for hardware prototype development, creating an optimum environment for continued success for the team and to help push sim racing forwards as a whole. The house is also opening up the ability to host events and guests for competitions, podcasts and in-person coaching.
Coanda is able to achieve this with the substantial support from its main partner Virtual Racing School. Their drivers will enter the 2020 world championship series in full VRS colours as teams Virtual Racing School and DirectForce Pro, with the first showing of the new liveries in the upcoming Sebring 12h race.
We look forward to some exciting times and to sharing more details about this project in the coming weeks. To get all the latest, subscribe and follow Coanda Simsport and Virtual Racing School on social media.