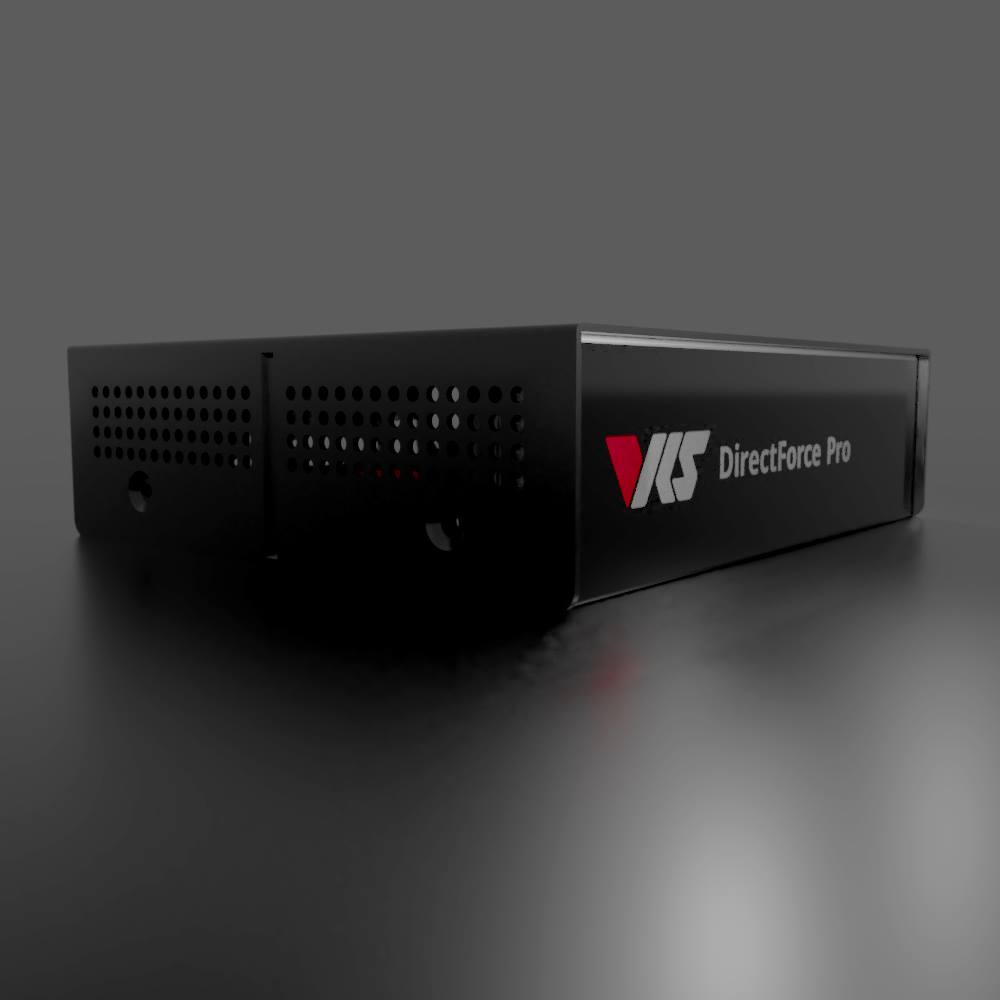 VRS DirectForce Pro is a direct drive wheel controller box optimized for the popular 20Nm Small MiGE motor. Our goal is to deliver a top quality controller that enables Small MiGE wheel bases to be built for under US$1000.
The top direct drive wheels currently on the market have already set a high quality bar. But this quality comes at a cost. You need to be prepared to spend anywhere from US$1000 to over US$4000 on just the direct drive wheel base (controller, motor and accessories). You'd need to separately acquire a quality steering wheel rim with a button plate and shifter paddles, which would likely to set you back close to US$1000, if not more.
We have designed our own state of the art all-in-one USB FFB + motor controller board and bundled it with a 400W fanless PSU and a brake resistor into a compact enclosure. VRS DirectForce Pro is optimized for the market-proven Small MiGE servo motor (130ST-M10010), which can be driven up to 20Nm. With a later release of VRS DirectForce Pro XL we plan to support the Big MiGE (130ST-M10015). We also plan to explore adding support for smaller (and cheaper) MiGE motors, as well as plan to evaluate motors by other manufacturers.
Several of our VRS coaches have been using VRS DirectForce Pro for months now. The coaches who already had a quality direct drive system report that the VRS controller is as good or better than the competition. The coaches who made the transition from the low-end or mid-end hardware to the VRS wheel base are blown away by the experience. We are currently building more pre-production samples to put in the hands of more of our VRS coaches, as well as external testers. Stay tuned to our FB page for announcement(s) on how some of you could get a chance to experience VRS DirectForce Pro prior to the official release date.
If you'd like to get updates about the VRS Hardware initiative, follow our Facebook page, or register to our hardware mailing list here.