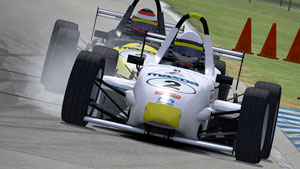 The optimal lap is easy to describe, but difficult to achieve. It's a combination of two basic things: utilising the full grip of the tyres through the perfect line. In other words: optimal racing line & optimal speed.
Sounds simple? Mastering this is in fact extremely challenging due to the complex layout of a typical circuit and the behaviour of a racing car at the limit of grip. This is why the following fundamentals are so important to achieving your maximum potential, not only as a beginner but also as a seasoned veteran.
Importance of solid basics, an analogy:
Several months after struggling to learn the guitar, I learned that I'd been holding the pick incorrectly. I stumbled across my mistake randomly whilst browsing internet tutorials, where I discovered the widely accepted, correct grip. Initially the change made my playing worse, however a few weeks later and I'd made massive progress over my previous level.
Racing line
The most fundamental thing a racing driver can learn is the correct line, so we'll start with the basics for this first. Generally speaking, the optimum line through a single corner is that of the largest radius, as it allows for the highest speed possible for a given amount of grip. Essentially, the goal is to reduce the tightness of a corner as much a possible, which can be achieved by using all of the track.
All of the track
Take for example a 90 degree corner on a circuit roughly five times the width of your car. The line of largest radius is going one which starts from the outside of the corner on entry, sweeps to the inside at the apex, before then tracking out to the outside once again for the exit. This is illustrated in the following image: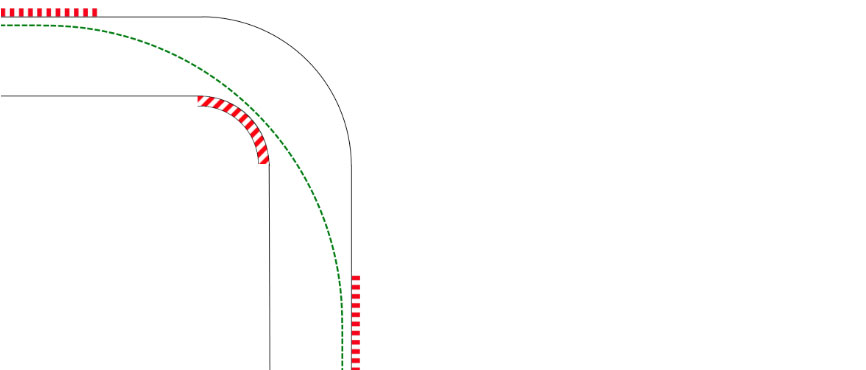 Often the track will either tighten or open on exit. Sequences of corners often require a compromised line, and the length of the straight following a corner will strongly determine if you are better off sacrificing a wide entry for a tight exit, or vice versa.
We strongly recommend referring to the datapacks provided on the VRS app to gain a good understanding for the best line on a particular circuit with a given car. If there's no datapack, search your car, track and season combination on the iRacing forums or YouTube.
Limit of grip
Generally speaking, the limit of grip is the speed at which a car begins to no longer follow the line on which you intend to stick to. Your goal should be to drive at a speed close to this, but to not exceed it, so that you can follow the best line around a circuit. If you drive too fast, you'll find the car either runs wide (understeer), or you risk having the rear step out (oversteer).
Common mistakes
The most common errors the average beginner to race driving or sim racing make are the following:
They enter slow corners too quickly, and enter fast corners too slowly
They brake too late
They attempt to brake and turn at the same time
They carry too little speed out of corners
A phrase you often hear in racing circles is known as "slow in fast out". This is a generalisation, but it's used to reduce the likelihood of the either of the above mistakes from occurring. It's also much easier to make a correction to your driving when you're not going fast enough and there's more grip still available. Focus on carrying more speed out of corners, rather than trying to carry too much speed in. Pay attention also to the type of corner; is it quite shallow or very tight? Adjust your entry speed accordingly.
Brake in a straight line
When braking hard, it's highly recommended to travel in a straight line. This comes down to something known as the "traction circle", whereby a tyre only has certain amount of grip in any direction. This means that in order for a tyre to produce any sideways grip required for cornering, it will have less grip available for braking or accelerating.
As such, we recommend to a beginner driver that they deliberately separate braking and turning completely. Combining braking and turning is a more advanced driving technique which definitely has it's rewards, but it requires more skill and will feature in a future article.
Brake hard enough so you can sense the wheels would lock up if you braked harder, and smoothly release the pedal as the turn in point approaches. You should be turning the car hardest in the middle of the corner (the apex).
Commit to full throttle when you know you don't need to lift
After driving through the apex, smoothly unwind the steering whilst carefully applying throttle as the exit of the corner approaches. Avoid applying too much throttle too early and then lifting again later, as this will greatly reduce your exit speed and momentum on exit. Exit speed is very important, especially when a long straight follows a corner as you will carry that speed all the way until the next braking zone or lift.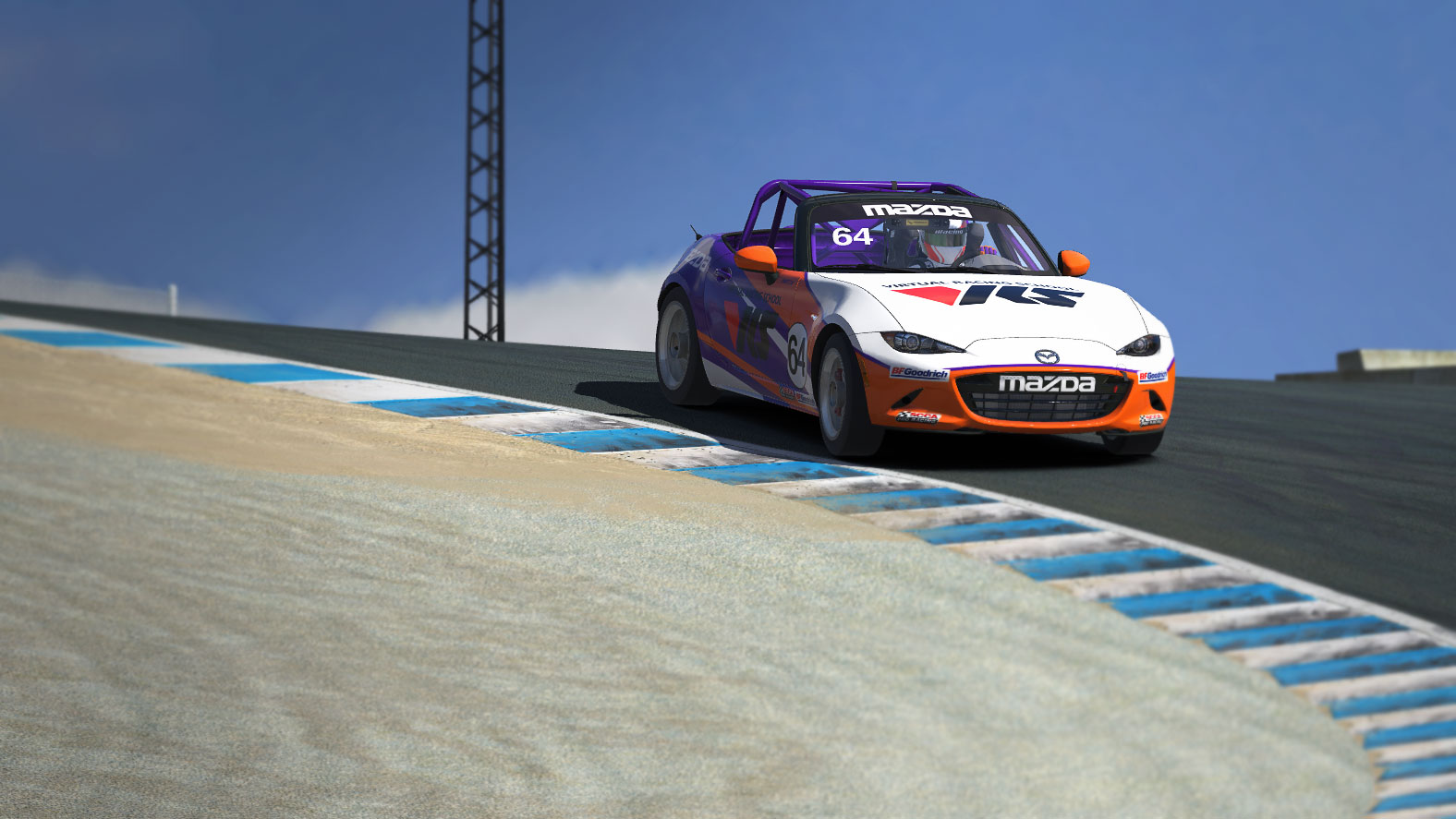 Up to you:
We recommend that you come back to this article several times in between practice sessions to refresh your understanding as it is a lot of information to process and too much to remember and apply in one session.
As we said: the optimal lap is easy to describe, but difficult to achieve!