Meet Chris Beaufait: sim racer, real life racer, and a student of Coanda Simsport's David Williams. We catch up with Chris to chat about his life behind the wheel.
Can you tell us a bit about yourself?
Chris: "I grew up in Indiana, US, and worked in the military. When I wasn't overseas, I'd watch Nascar with my brother and we'd play Papyrus' Nascar game together, iRacing's predecessor. I started with iRacing the day it came out. I now work at a Danish company called Vestas, and still travel a lot."
How did you get into racing?
Chris: "There's a racetrack close to my home, the GingerMan Raceway, and as a sort of weird stress release, I took my car to the track. I enjoyed that, and decided I needed a new challenge, so I stepped up my racing effort. I lost weight and joined the Skip Barber Racing School. After that, I joined a regional series in a Mazda MX-5, which was great because iRacing had that same Mazda. I then moved up to the Continental Tyre Series in a Mustang, and now I'm in the Pirelli World Challenge in a GT4 car, the Sin R1 GT4 from Racers Edge Motorsports. It has been quite an evolution for me."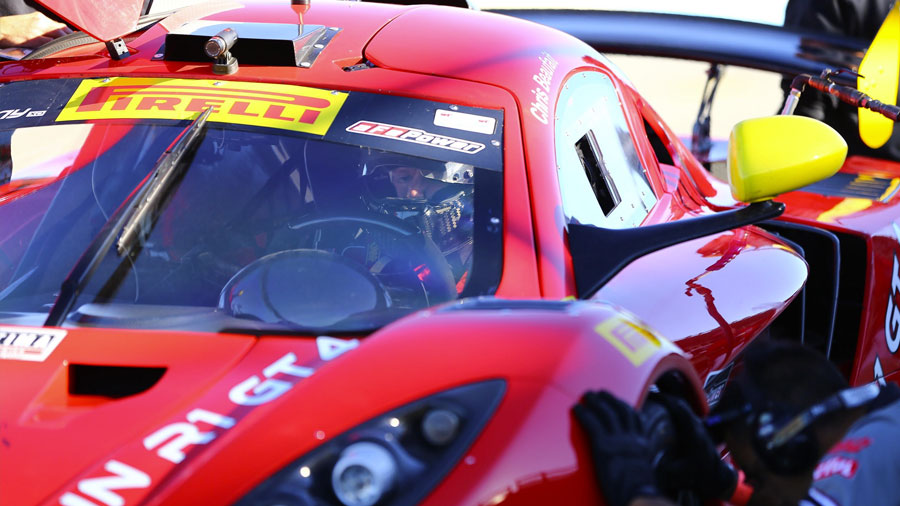 How's iRacing helping you with that?
Chris: "All the racing I did before the Skip Barber Racing School was sim racing. I never raced in karts. It was a good preparation, but it's really when I moved into the GT4 car that I started upping my training in the simulator. It's also because, on the real track, we have very limited track time. Each weekend, we have four session, totalling around two and half hours, provided you have no yellow flags or mechanical issues. Sim racing can fill that gap.
The Sin R1 GT4 is very similar to the Audi R8 LMS, in terms of its braking points, steering, gear shifting. iRacing also provides many tracks in which we drive on in real life, like Mosport, Road America, Mid Ohio and Laguna Seca. In sim racing there's virtually an infinite amount of time to train, and the physics are very comparable to those in the real world. It translates really well."
How's the VRS telemetry software helping?
Chris: "I am an engineer by training, thus I always look at data to understand, analyze and improve. From the driver's perspective, pace is just as much a mental thing as it's raw talent. Observing a faster driver's data is key to improving. A car is capable of a certain performance, and so theoretically, another driver should be able to do the same. Telemetry backs that up."
And how's David's coaching helping you?
Chris: "Sometimes, in the sim, I'd feel like I'd hit a plateau and David would look at the telemetry. Every time we've improved, and we've solved things like me braking too much, not trailbraking enough, or getting onto the throttle too soon. Also our other drivers, Jade and Scott, have looked at David's videos in the sim and learned from it.
I generally drop seconds after coaching and reviewing data. If you want that pro-experience, schedule a session with David or any of the other instructors at Virtual Racing School."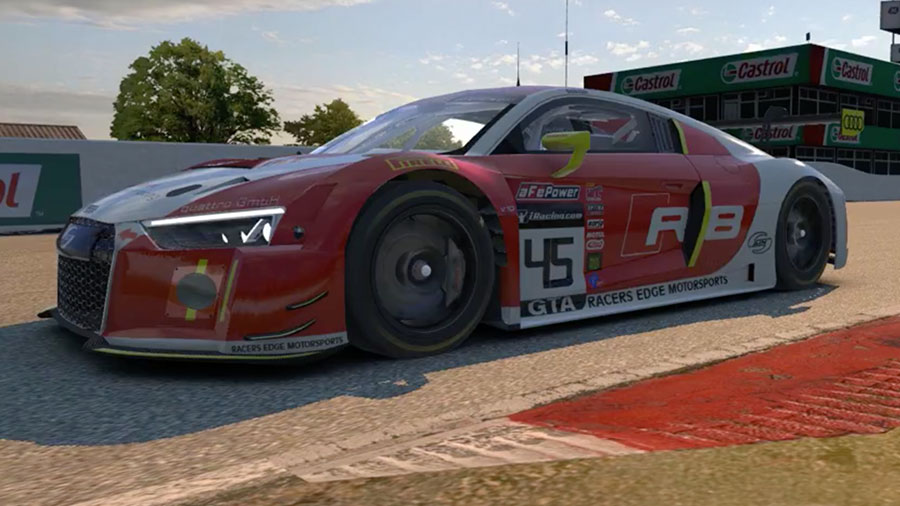 And the results?
Chris: "I'm now genuinely fast enough to race people in iRacing, and now I'm finally getting fast enough in the real world as well. The last race from last year is a good example. I started twenty-first because I hadn't qualified, but the whole race I had the pace of the field. I finished twelfth after lots of good racing. It was probably the first time I really had to overtake other cars, and sim racing prepared me with that racecraft."
Last question: in what way is sim racing similar to real life racing, and in what ways is it different?
Chris: "Aside from the G-forces, I think in sim racing it's harder to drive a racecar below its limit. It's very easy to spin out in a simulator while not driving so fast. But it's extremely accurate at the limit, you have that same knife's edge feeling, the tyre at the slip angle. Another big difference is the money factor. Real life racing is extremely expensive and for a very small fraction of that, you can have the same experience that translates really well, more than you'd think."