To avid simracers, he'll need no introduction, but just to remind you; he's an e-Race of Champions competitor, a champion in the top league for the Codemasters' F1 series; the Apex Online Racing, and the champion of the inargural F1 Esports Series; Brendon Leigh.
So we know about your simracing results, but what's your background?
I'm from Reading in England, and some time ago I worked as a chef, but I found that was very difficult to combine with competitive simracing, as I was often working from 06:00 to 21:00. So I stopped that, and now I'm focussing on becoming a full-time simracer.
How did you get into simracing?
In 2008 I started racing on classic games such as EA's F1 2002, and in 2010 I started with the Codemasters series on Xbox360 and PS3. With F1 2014 I became more competitive, but still it was a spontaneous thing to do, as there weren't any big prizes at stake.
That changed in August 2017, when the official F1 eSport series was announced. I got the game as soon as possible and changed my approach. I really upped my game and focussed on improving my driving skills from day one. It was more structured, how I practised, how I got my setups and racing lines dialled in, analysing opponents and try to gain time on every part of the track. I knew I would have to, and that a single tenth of a second is the difference between P1 and P7.
The final itself was one of the most thrilling races in motorsport I've seen. How did you handle that pressure?
I felt a lot of pressure before the race, but not so much during the race. I had to win the race for the championship and was leading after turn one, but then the crash with Sven (Zurner) put me out of contention, really. From then on it was a race to lose for Fabrizio (Donoso Delgado). There were three laps left when he had a big lead, so I felt no pressure and I was driving to the limit but still very relaxed. I think Fabrizio felt a lot of nerves, because he gave away a lead he shouldn't have given away. But there was still no pressure for me on the final lap, when I attempted the overtake into the chicane, I was P2 and if the overtake wouldn't work I'd still be P2. But I'm glad it did work.
How did people in your immediate surrounding react to you winning the race?
It's funny, because many people didn't know what had happened. I never told many people about me doing simracing, it has always been a thing for myself, how I'd spend my Friday and Saturday nights instead of going to a party. And so when they saw me on Sky, they wondered how I had gotten there. They congratulated and encouraged me a lot of course, even people who I hadn't heard from in many years!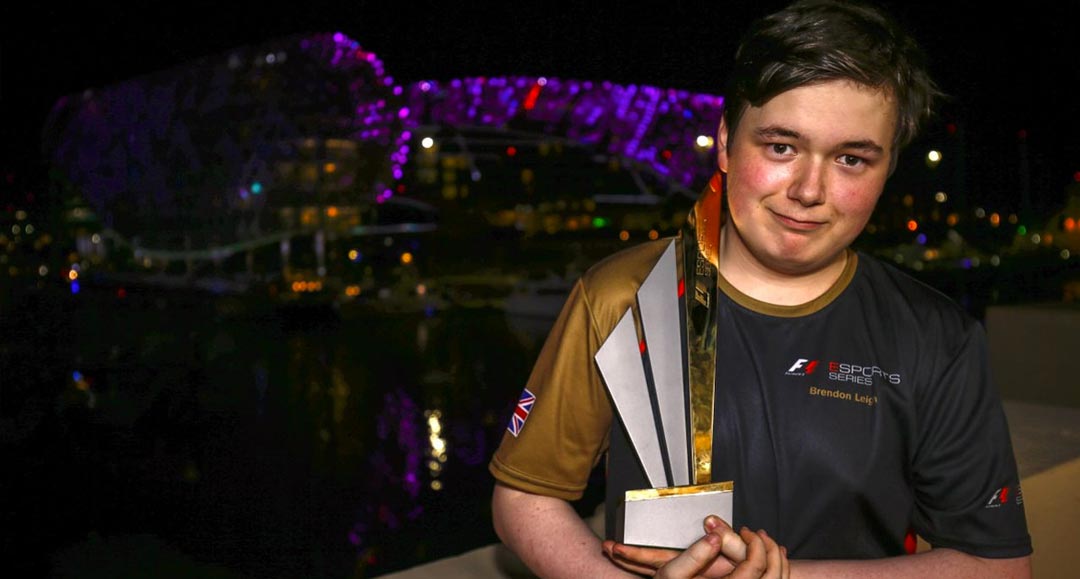 From your Twitter account I know that you've tested in iRacing. How do you think it compares to Codemasters' F1?
Well, iRacing is debatably the best simulator out there, in almost every single way. It's much more realistic of course, and I think that's great to challenge yourself. I'd love to try the 24 Hours of Le Mans in iRacing too, but my main focus remains the F1 eSport series.
Do you think iRacing will ever become mainstream? Is it too technical for that, maybe?
It's not too technical, I think people want that. I feel the main barrier is costs, because to do your first full season, it might cost you a few hundred British Pounds. And I also think it could grow much bigger once it starts to do offline events, such as the Vegas e-Race and the F1 eSport series, so it's at a location and a bit more intense.
What about the team you're in, ESPORTS+CARS, how's that structured?
It's pretty much a virtual version of a real team. There's Darren Cox, who also set up the GT Academy and the F1 eSport series, runs the team, and there's Simon, who's my mental and fitness coach. Since December he has helped me to drop 11 kilo's, and also improve my mental approach. As for the other drivers, we help each other out, including setups and strategies, and the team is split into platforms such as Project Cars, Forza and Codemasters' F1.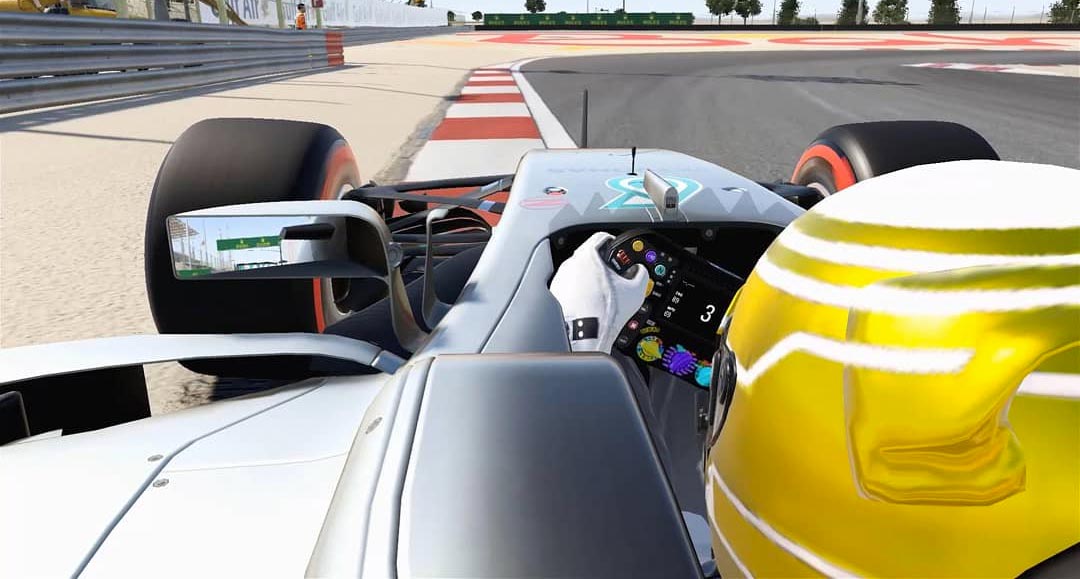 What changes would you like to see for simracing?
The biggest thing I'd love to be improved is the connection, really. When you're playing Call of Duty online, it's OK to have some minor lag, but in racing you can break a your frontwheel or lose a tyre. Also I hope the realism will improve on many platforms.
What are your plans for the future?
I'd love to do some endurance racing in iRacing, and see if I can get into the e-Race of the Champions again. And as I said, I'd love to be a full-time professional simracer. But my main plan and objective is the F1 eSport series.
What is your advice to simracers who want to reach the top of simracing?
Stay focussed. It sounds simple, but I've seen many talents in simracing who don't focus in practise. I also sometimes think practise is a bit boring, but the best way to learn is to focus and push your limits on every lap. It has to become a subconscious adaptation to the track, car and the tyres, because they change every lap.
Another advice I'd give is that when you have a bad race, you have to look back and learn from it. Even if a mistake hurts so much, you still have to go back and view it a many times over, so you take something from it. You can even enjoy it. Yeah, maybe my biggest advice is that while you can't win every race, you can finish each race with a smile.