Virtual Racing School is expanding its coverage of iRacing's official series – now offering the Short Track Add-on and the NASCAR Legends Series Add-on as a new step to meeting our customer's requests for more datapacks.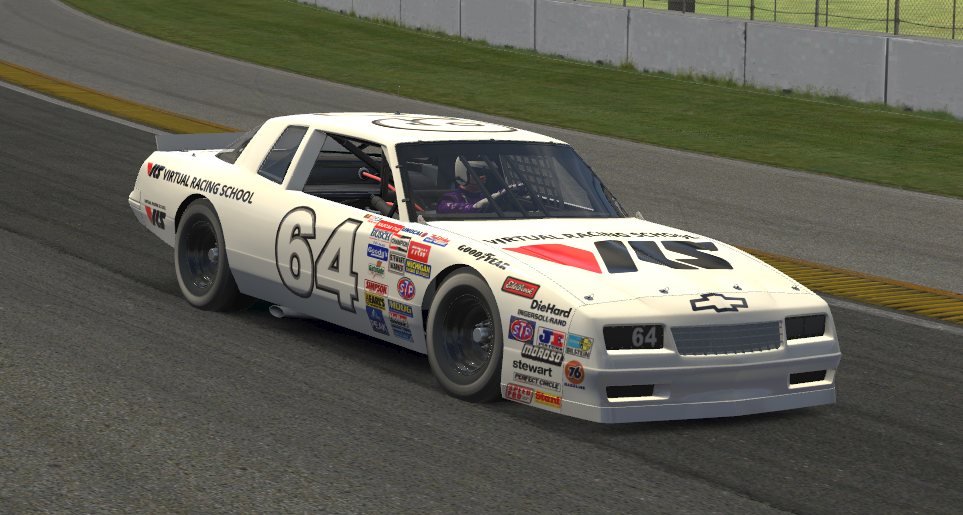 Often, datapacks are requested for series that are either not very popular, or were not used very much on VRS in the past. Datapacks take significant time investment to prepare, so we have to make hard decisions on which iRacing series to cover. Beginning in Season 3, we're testing the "add-on" concept to be able to offer additional datapacks. We're trying two different ways of going about this: a bundled add-on of 6 iRacing series, and an individual add-on for the NASCAR Legends Series. Two of our best coaches and eNASCAR Coca-Cola iRacing Series drivers, Bobby Zalenski and Keegan Leahy, will be preparing these datapacks.
The Short Track add-on includes datapacks for both Super Late Model series, the Tour Modifieds, SK modifieds, the Late Model Tour, and Advanced Legends for $4.99. The individual series add-on for the NASCAR Legends Series is available for $1.99. We offer free access to the add-ons through July 9th, 2020. After that date a Dedicated or Competitive subscription will be required to enable the Add-ons and you will be able do so in your account billing page.
With the ultimate goal of covering all iRacing series in the future with VRS datapacks, it's important we listen to customer feedback and get your thoughts on the add-on concept for series that VRS doesn't currently cover. Please let us know your thoughts here.