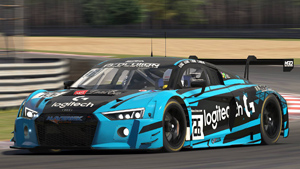 Competitive cheerleader, GT Academy finalist, and driver and marketing manager of Evolution Racing Australia. There's plenty of stuff to tell about the thirty-one year old Simon Feigl, who, despite his German name, is fully Australian. Living in Melbourne with wife and daughter, we ask the sim racer to tell his own story.
So, what do you do during the day?
I work at Oracle Marketing Cloud as a Team Lead of Professional Services division, specialising in data-driven marketing campaigns and programs. I love all sports, but most of them competitive cheerleading, cricket, and tennis.
… and racing?
Yes. I've always been into cars, and I think Australia also has a strong racing culture, with V8 Supercars. As a kid living in Melbourne, I was fascinated by Formula One. With the time difference, I'd stay up late on Sunday's to watch the race in the middle of the night. That 90's and 00's era with the V10's was amazing. At first I was just a spectator, but later I did some public-hire karting myself but I've always been into racing games and simulators. My dad runs a computer business, so being surrounded by computers made that easy. I started with Geoff Crammond's Grand Prix games on the Amiga, and from there I progressed to the most realistic games I could get my hands on. At one stage that was Gran Turismo and then other sims, but I was kinda on-and-off with iRacing, until I made the commitment to dive into the sim racing realm. Now it's something my dad and I share together. He has an insanely detailed and realistic airplane simulator rig, and I'm doing the same but with racing. So it becomes quite clear where I get my simulation passion from.
How was Gran Turismo as one of their top drivers?
Well, I mostly played solo or with friends, and I knew I was pretty quick, but when in 2010 the GT Academy competition started I really got competitive. Once I saw the top laptimes of the competition, it was intense as I could see how good the competition was. I'd practise one or two hours every night during time trials finishing second in Australia, but Australia only had one spot for the Academy that year and I missed out. In 2015 though, there were six spots for Australia, and I progressed to the final qualifying fourth quickest. The national phase of the Academy then consisted of multiple subjects, such as real and simulator racing, but also fitness and PR. And sure enough, I went through that phase too!
How did the next phase go?
The finals were at Silverstone, in England. Before then, I had only done a single track day in my completely standard commuter, a Hyundai Excel. It certainly isn't a racing car! It turned into a three-wheel car at every corner with insane amounts of weight transfer. At Silverstone I did well on the track being one of the quickest from Team Australia, but I was eliminated in the Gymkhana knockout round. It was pretty tough, I had never done anything remotely similar to Gymkhana, not even in my own car, and it's a unique skill that being quick on a track can't prepare you for. In the end I was knocked out by Matt Simmons who went on to become the overall winner and race in the Blancpain Endurance Series in 2016.
How does Gran Turismo, I mean the game, or simulator if you want to call it, compare to iRacing?
It's different in a lot of ways. Gran Turismo is almost two-dimensional, whereas iRacing is three-dimensional. I mean that in a sense of depth. In Gran Turismo, the car characteristics are minimal, and you can barely notice setup changes, while in iRacing, you can tell the different dynamics between the cars, and notice the difference between spring or anti-roll-bar changes. Another big difference is the braking. Gran Turismo taught me some bad braking habits, which I had to unlearn in iRacing.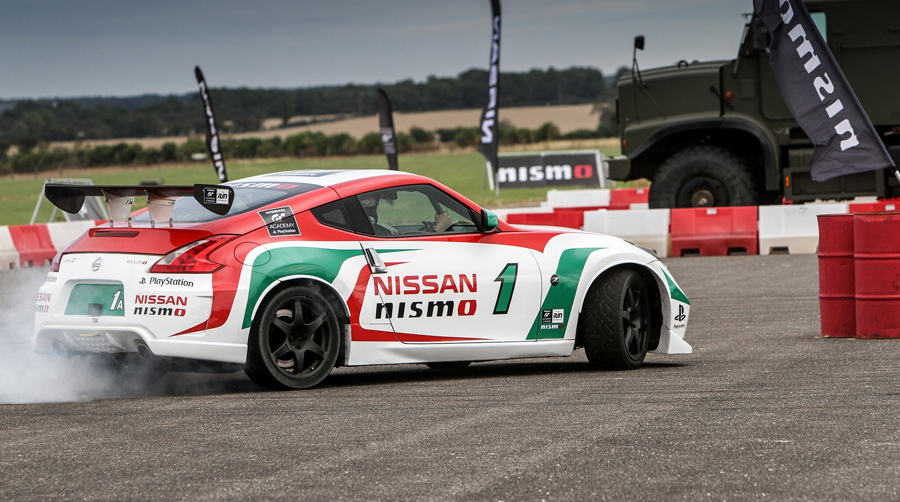 How are you finding iRacing? And VRS?
While at Silverstone having recently been eliminated from GT Academy, I was contacted by Evolution Racing Australia (ERA), who asked if I wanted to race with them on iRacing. I'd been very infreqent with iRacing before, but once I committed to iRacing, I started to improve but I had a long way to go compared to my new ERA teammates. I improved through working with my new team, and in late 2016 I started coaching sessions with Rens (Broekman) to further improve. Those sessions had one clear goal: qualifying for the iRacing Blancpain GT World Championship Series. I knew I could do OK, but wasn't going to improve with just seat time alone, especially within the timeframe. I missed that extra little bit of edge with speed. Instantly we noticed that my braking was an issue, especially trail-braking, the intensity and the way I put the brakes on. I'd actually had similar feedback at GT Academy from the instructors there, so clearly had some bad habits to resolve. Later, Rens also taught me about race strategies. When I arrived at ERA, nobody in the team used VRS, but now all twenty odd drivers are. We've gained a lot of benefit from it, especially for those who want to collaborate and learn from the fastest in the team at that time. But even then, the fastest people are also learning and finding ways to improve.
And did you qualify for the World Championship?
Yes! We finished fifth in the qualifying series, while the first twenty-eight in the standings qualify. As for our car, the #726: Zachary Hanlin ran the final stint that secured our spot. Andrew Kahl is an exceptional talent, and he does a lot of real life Formula Ford racing too. Also Tim Ryan an off-karter national champion (yes, off-road karting is a thing here) and he's awesome when it comes to car setups. As a group of four we gelled really well, improving the car each week. ERA already had one team in the World Championship in 2016, but with my car we now have two cars in the world championship. With both teams running the same car, there are eight drivers sharing telemetry with each other this year, so that's going to be great.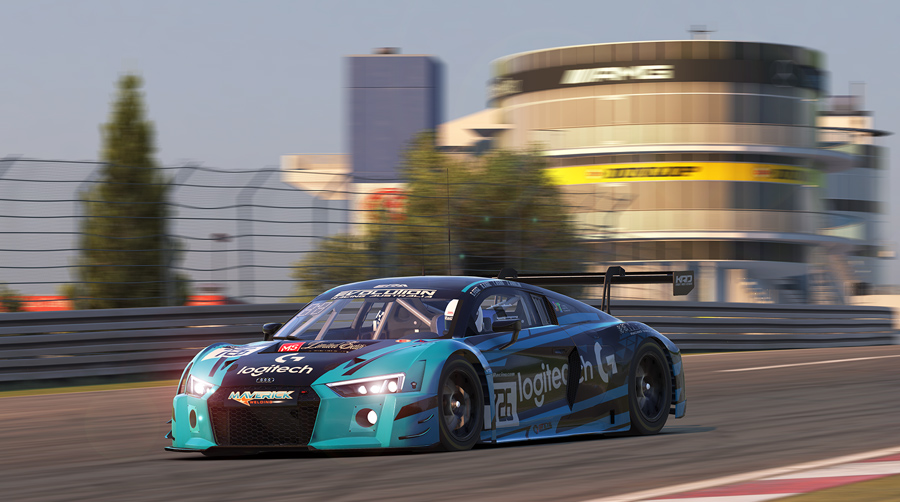 What are your goals, looking forward?
Initially to retain our World Championship status is our goal, but second to that, I'd like to finish top fifteen, maybe top ten, in the championship. There are fifty cars in the series and everyone is competitive, but we did finish fifth in the qualifiers so if we can improve our qualifying pace we might achieve our stretch target. When in the race, our pace was always excellent, and our strategies bang-on. So I think we can do it.