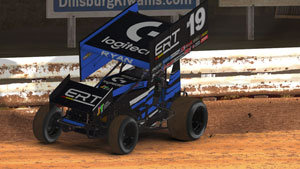 Meet Tim Ryan: Aussie from Perth, 19 year old, teacher in learning, driver of Evolution Racing Team (as teammate of Simon Feigl), and racer on dirt, whether it's on go-karts or in iRacing.
Can you tell a bit about yourself?
I'm studying to become a teacher, and I try to balance dirt karting, studying and sim racing. I'm probably on the sim too much, which is influencing my studies a little bit.
When I was eight, my dad got me into go-karts, on dirt tracks. Since then I've always been racing, and I've progressed through the dirt-go kart series, and competed at state and national levels. But I love all forms of motorsports. As an Australian, I'm probably most keen about the V8 Supercars, which I think is one of the most competitive touring car championships in the world.
So, dirt go-karting is really a thing? An actual competition?
Yes, it is, and it's a typical Australian thing. The go-karts on dirt are great. You're sliding a lot, and since you only have a rearward brake, the kart is very lose. And I'm always getting dirty, heh.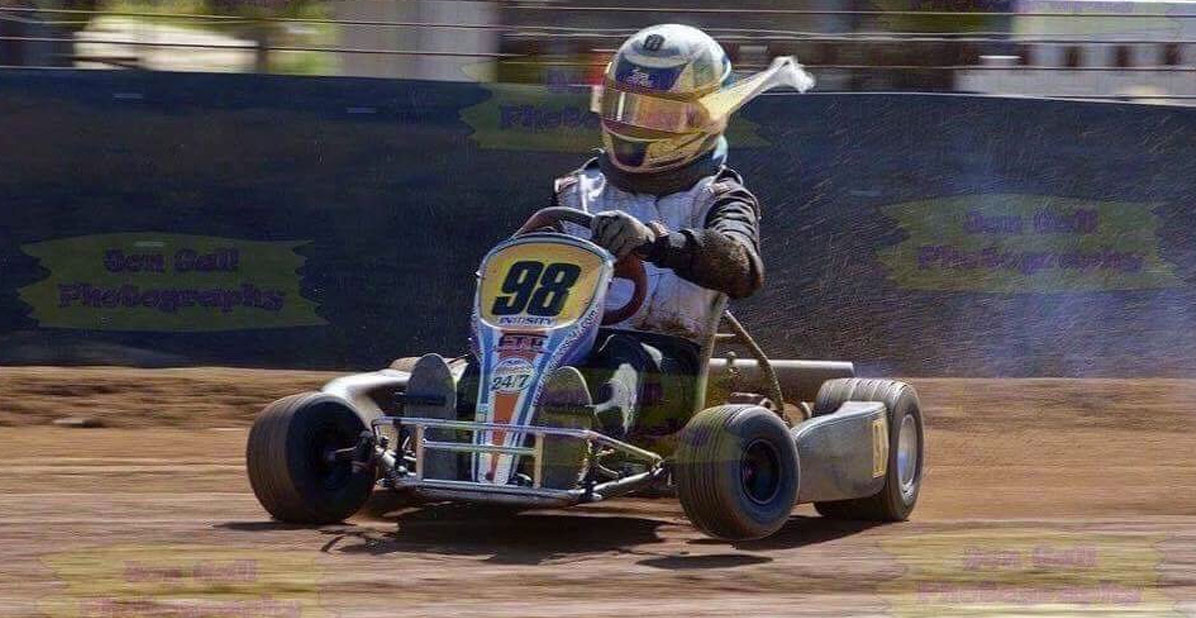 How did you start with simracing?
On the Playstation 3 I had Gran Turismo 5, and jumped to iRacing in 2012, but it wasn't until last year that I really took iRacing serious. I joined Evolution Racing Team (ERT), and although I think they took me as a development driver, I'm part of the #28 machine in the World Championship. I spend a lot of time on the technical aspects of racing too, so I also help making the setups. Through ERT I also got in contact with David Williams (VRS coach), and we did some coaching sessions together.
How did that go?
Great. Through the software, David and me were able to pinpoint problems in my driving. My lines were fine, but I was lacking lots of trailbraking, a thing I probably carried over from dirt racing, were it's absent, so it wasn't something I naturally did. For road racing I think the braking aspect is the most difficult but also the most important thing, because for most people it causes the most amount of time lost. From the sessions with David I also learned how to use the software on my own. I think I used to be half a second off David's pace, but now it's quite close.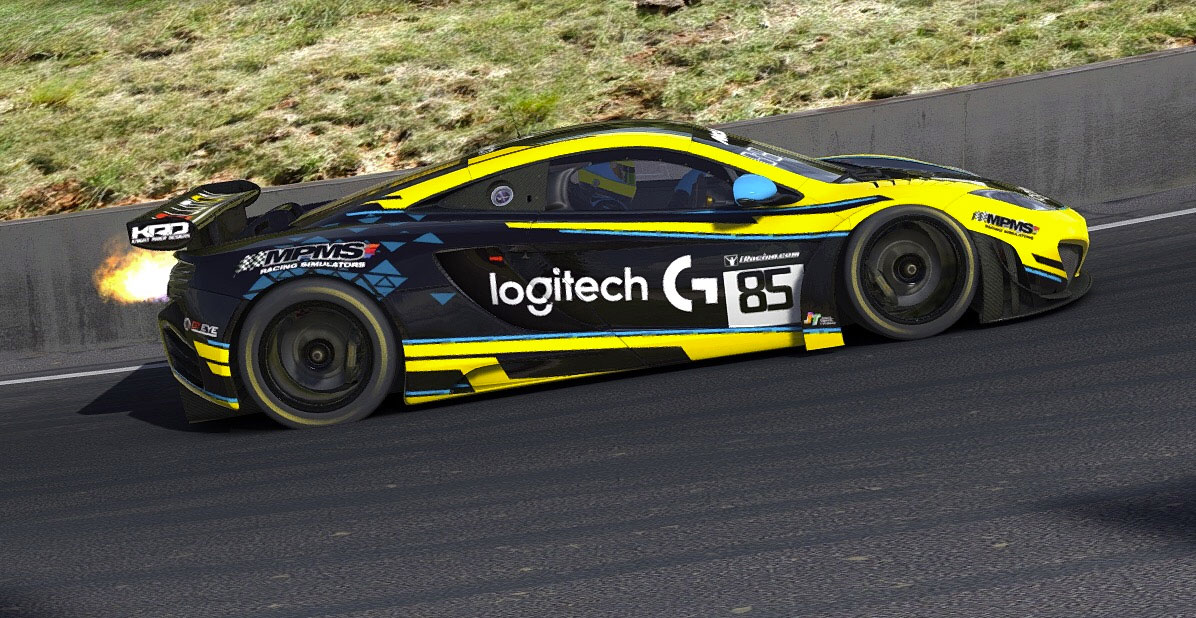 What do you love about racing, whether it's real life, sim, road or dirt?
I love the technical aspect of trying to improve and trying to find the competitive edge over the competition, whether it's on the car or the driver.
Do you think dirt racing, either in the sim or real life, can benefit from telemetry too?
Yes. Actually, also in real life we use telemetry. Definitely not as advanced as road racers though, but we still monitor laptimes, coupled with RPM and GPS. We can see the lines and work on that.
How are you finding iRacing's Dirt? And how does it relate to real dirt go-karting?
I'm really enjoying it, and I'm focusing on that a lot. I think it relates really well to real life dirt racing, especially the way the track is dynamically changing. There's a great slot progression, which is the most important thing in dirt racing. In the sim it feels very natural, and I'm sure it allows me to stay sharp for the real dirt racing too, be more consistent on the weekends.
Do real life Dirt racers have an advantage on other sim racers?
Definitely. I think real life dirt racers are doing really well in iRacing too, I mean last week alone I gained 2k iRating. But I'm sure the sim racers will catch up on us, because it's a different driving technique which they'll have to learn.
Is dirt racing useful for road racers too, whether it's sim or real life?
Absolutely. Dirt racing is really intense, you're countersteering all the time, everything happens very quickly, and you need to pay a lot of attention. Lots of things require different techniques. Braking isn't very important, but overtaking for instance, you must time your run out of a corner with a different line, position yourself and get alongside and overtake.
I apply dirt techniques in road races too. I find that when conditions are hot or tyres are wearing out, you're sliding a lot more with the cars, and my dirt racing experience helps me learn to cope with the track progression and car control. So I think I'm smoother on the road than most people, where I'm always trying to limit the amount of slide through the smooth steering and throttle inputs.
What do you think is the secret to dirt racing?
It sounds simple, but it's difficult. The most important thing to learn is to know where the grip is. It changes every lap. Races typically start using the inside lines from corners, but as cars use that line, the grip decreases. Your lines, whether it's early or late apex, will change all the time throughout the race. If you can see where the grip is with your eyes, it helps massively.
And lastly, what's your focus on?
My focus is to maintain my Pro license on the road side, and when iRacing starts a Dirt World Championship, I'm pretty sure that's where I want to quality and compete at the highest level in.