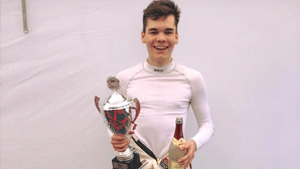 One of VRS' youngest 'students' is 15 year old Laurin Heinrich from Germany, who also races professionally in the most competitive Formula 4 championship of the world, the ADAC Formula 4. Since he's also an avid simracer and VRS user, we sit down with him for some 'brennende fragen'.
Can you tell a bit about yourself?
I'm from Bavaria in Germany. I still go to school and have to stay there for two more years until I take my A level exams. Currently I'm racing my first year in the most competitive Formula 4 championship, the ADAC Formula 4. I'm also a simracer, and in the past I've competed in the iRacing Blancpain GT Series and other high level championships.
Why and what do you love about racing?
When I was a little kid, I often visited events like the DTM with my dad, and I always looked up to the race drivers in the paddock and thought "I want to be one of them." Back then those guys were the coolest persons for me, and I'm extremely proud and thankful that I'm part of that. Racing is something special, there are so many things which you can't find in any other sports. I mean, the speed, the sound, the smell, the adrenaline you get while you get strapped in the car. But I also love the things which surround the action on track like the paddock and the fans.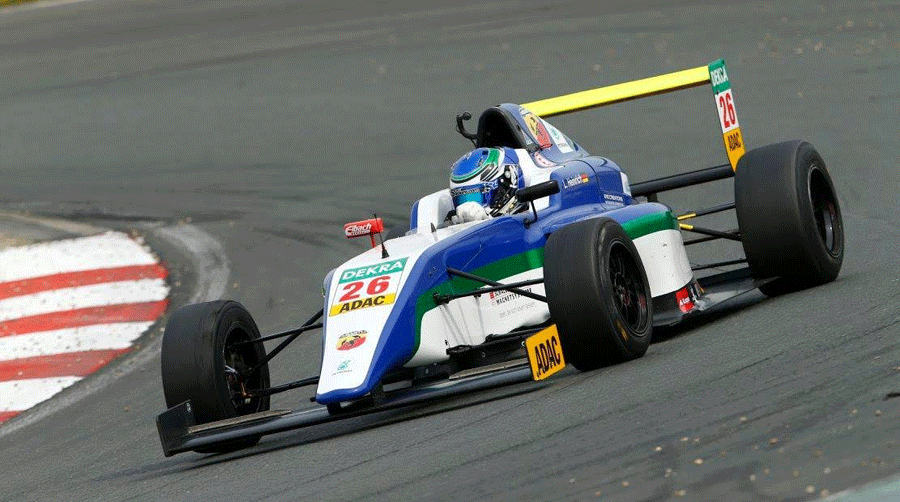 What's the motorsport scene in Germany like?
There are many other exciting championships in Germany for example the DTM or the ADAC GT Masters. But on the other hand I think it's a shame that there's no German Grand Prix because the connection between Germany and motorsport is so tight. The first automobile was built in Germany and car manufactures like Porsche, Audi, BMW and Mercedes always play a big role in championships. It's ironic that drivers like Vettel, Hülkenberg or Wehrlein or teams like Mercedes don't get the chance to race at home.
Karting has always been an essential element en route to single-seaters and perhaps Formula One. Do you think that in the near future simracing will be an essential element for youngsters too?
In my opinion karting teaches you the basics and the fundamental things of racing, which you'll need in your future career. As for simracing, I don't think it will become an essential element for real racers, it already is! Most real world drivers use simracing to get ready for their next race or test. You can save so much time if you learn a new track already at home, so at the track you can start sooner with building a setup or improving your laptimes. With the laserscanning technology in simulators like iRacing you immediately feel confident when driving your first laps on a track, which you haven't been to yet. Preparation is everything!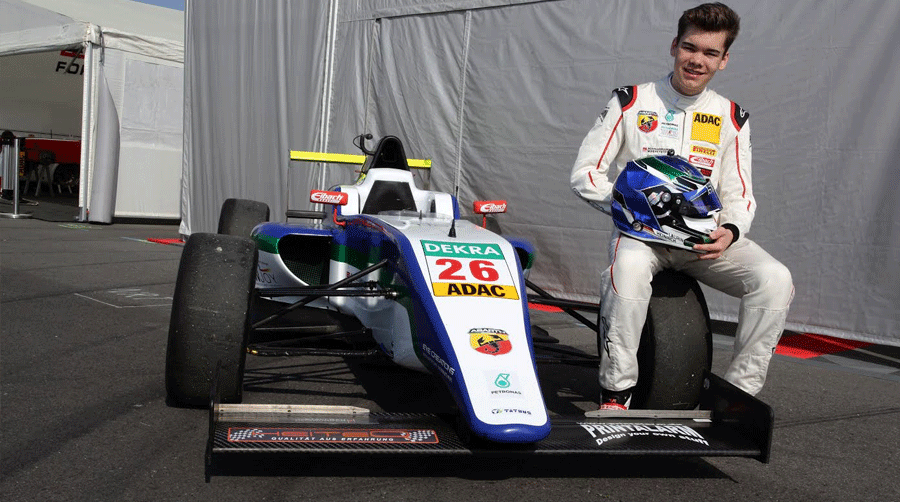 What are things real life racing, especially karting, can teach you, that simracing can't?
I know some simracers who are fast in the virtual world, but when it comes to real life racing they just don't feel alright. An important experience you'll get to know in karting is the racing with others. In simracing nothing — except of a disappointed team — will happen if you crash in a fight with an opponent. The ability of judging what is possible and what isn't is also a whole other world than in simracing. So I think what karting does is separating the wheat from the chaff.
What have you learned from the VRS telemetry?
The area where I improved most was my braking graph, which is also very relevant in cars which don't have an anti-lock system like the Porsche GT3 Cup, or my F4 car! The comparison with other drivers also taught me a lot. Sometimes you just don't know where you lose time compared to other drivers, but with this function you see where and when you lose ground. Another advantage of the Virtual Racing School software is that some of the top-class drivers share their setups and telemetry there, the datapacks, so that people who want to improve have a reliable source of information. Of course we also use telemetry in real life and there are no differences to programs like VRS, apart that VRS is way more user-friendly.
What do you think is the most important skill for a good racing driver?
I think the difference between a good and great racing driver is that the great racing driver knows exactly what is happening around him. Racecraft is an important factor to achieve good results and win races. Another mandatory skill is — as simple as it sounds — using your brain. The string between success and failure is extremely thin so every little mistake can ruin races, championships or even careers. Personally I think that my racecraft is quite decent and I'm using my brain, but my biggest weakness is that in extreme situations I have difficulties to control my emotions. But I'm sure that this will fade out when I gain more experience.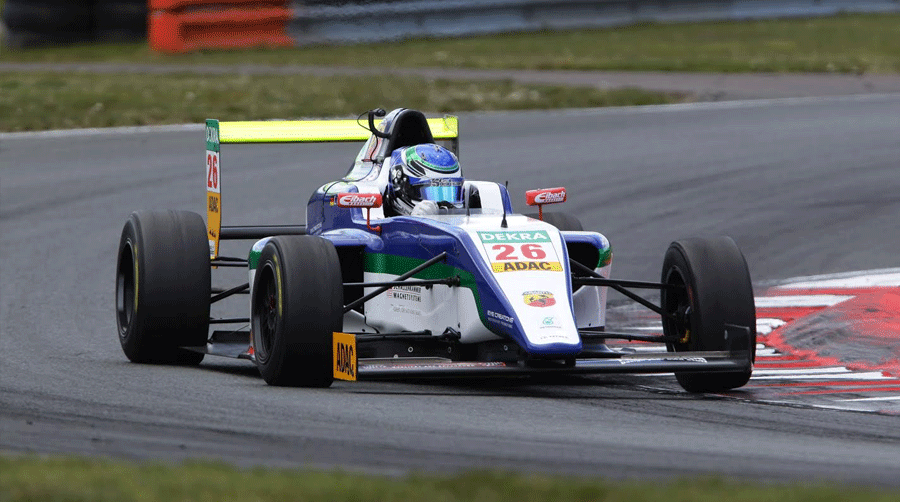 What are your hopes for the future in real life racing? And sim racing?
My aim is to become a professional racing driver and I'm working hard everyday in order to make my dream come true. At the simracing side of things I'm hoping for some more good results in championships like the Blancpain GT or the NEO Endurance Championship. I'm also looking forward to the iRacing special events like the 24 Hours of Spa-Francorchamps!