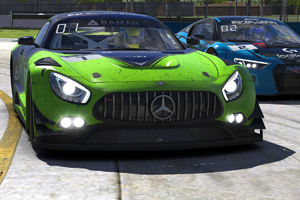 In March 2017, the Positive Simracing Driver Development Programme, powered by Virtual Racing School, kicked off with eight talented drivers. One of the them is Ecuador-born and USA-bound Javi Utreras, who we had interviewed last September. Javi's has gone from 1.5k to 5k iRating in under a year, having only used the setups from the datapacks to get there.
Javi! You're in the Positive Simracing DDP, how is it going?
I feel blessed to have been selected. Javier, the team principle of Positive Simracing, has done a great job. There's a lot of chemistry in the team, we're all very motivated to go faster and to win. And everybody is similarly paced with a similar driving style, so it's not hard to put a setup together that works for all of us.
The circulation of drivers depends on availability, and soon I'll also be driving with Roque Garcia and Roy Kolbe. The first race of the season, the Blancpain Endurance race at Road Atlanta, I drove with Justin Richesin. We qualified in third, and I started the race, Justin would finish it. I was saving fuel to extend the stint, but somehow we only refuelled for 100 litres instead of 120, so Justin had to pit again. Luckily for us, the leader had the same issue, and they also choose not to change tyres. So we passed them and won our first race with the new team! That was an amazing feeling.
How is your personal development going?
I finished the Blancpain Endurance championship in third place overal. It has been a journey from me, from 1.5k to 5k iRating in one year, and I've been enjoying it a lot. The higher you go, the more competitive and demanding the racing becomes, and everything needs to be more accurate. David and Rens have helped me so much, they're amazing coaches. I'm now training very methodically, very goal oriented, and I'm keeping track of my races in a Spreadsheet, writing down the biggest events of the races, what I did well, what I did wrong, and what I need to do better next time.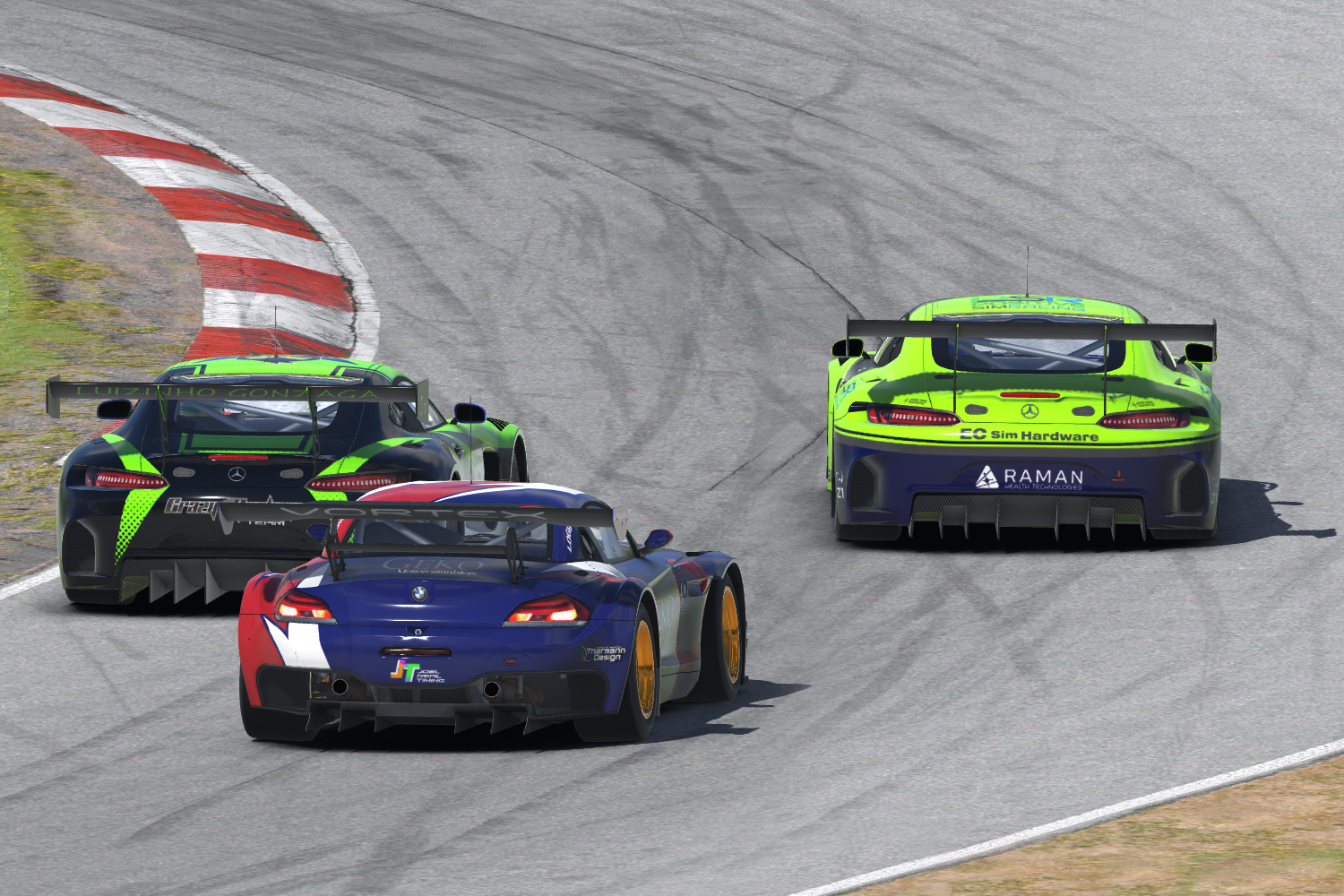 What has been your biggest improvement?
I think it's racecraft. It's super important, because that's how you stay out of trouble and keep the car on the track. Before, I sometimes had the pace but made mistakes overtaking, being too aggressive. One of my biggest challenges was to be patient, where and how to pass, or to wait until the guy ahead makes a mistake. I'm now more aware of my surroundings, more patient. And being able to pass really fast drivers, that's an great feeling.
And your goal is still the same?
Yep, qualifying for a Pro license has been my goal since day one. Now I feel more confident I can do that. I gave it a try last year, but I wasn't the level yet. Now I have the speed and awareness, and I think with the Positive Simracing Driver Development Programme team we can qualify with two teams, and I think we can fight for the championship.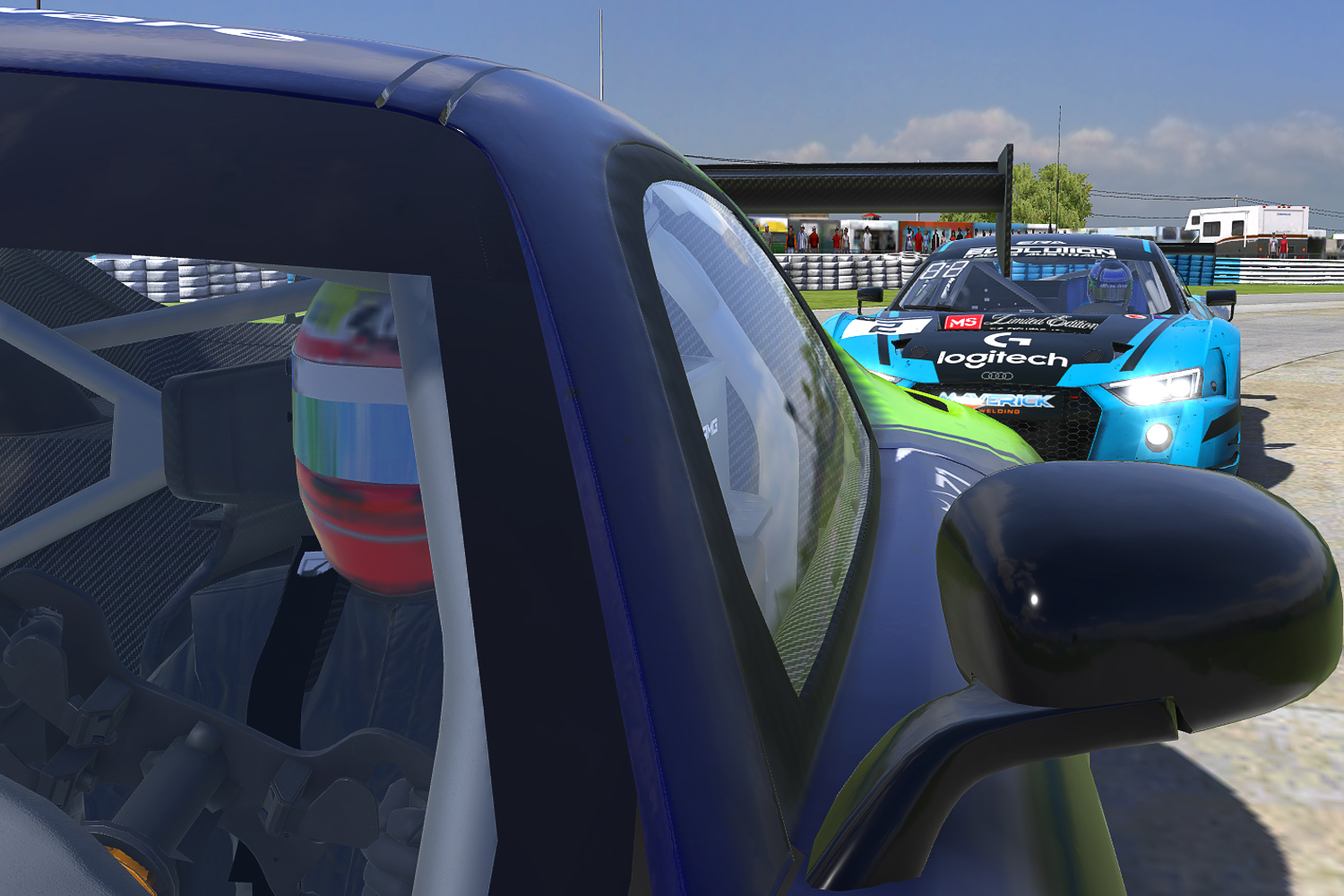 What's your advice to other drivers? 
We're humans, sometimes we do things in the wrong way and nobody is telling us. The most important thing anyone can do is be nice and listen to a coach. You can have racing experience in real life, like me, or some experience with telemetry, but when you have a coach who identifies the thing you can improve, who analyses you with a different pair of eyes, and when you start addressing those things, that's when you'll improve.
And Rens and David are very honest. When I think it's not my fault, they says 'no, it was your fault'. Ouch. But then they explain it, and they're right.