Back in February 2017 we signed up VRS coaches Ray Alfalla and Bryan Blackford and launched our first NASCAR datapacks. Ever since, we've had high demand for open setup NASCAR datapacks and finally we're doing it!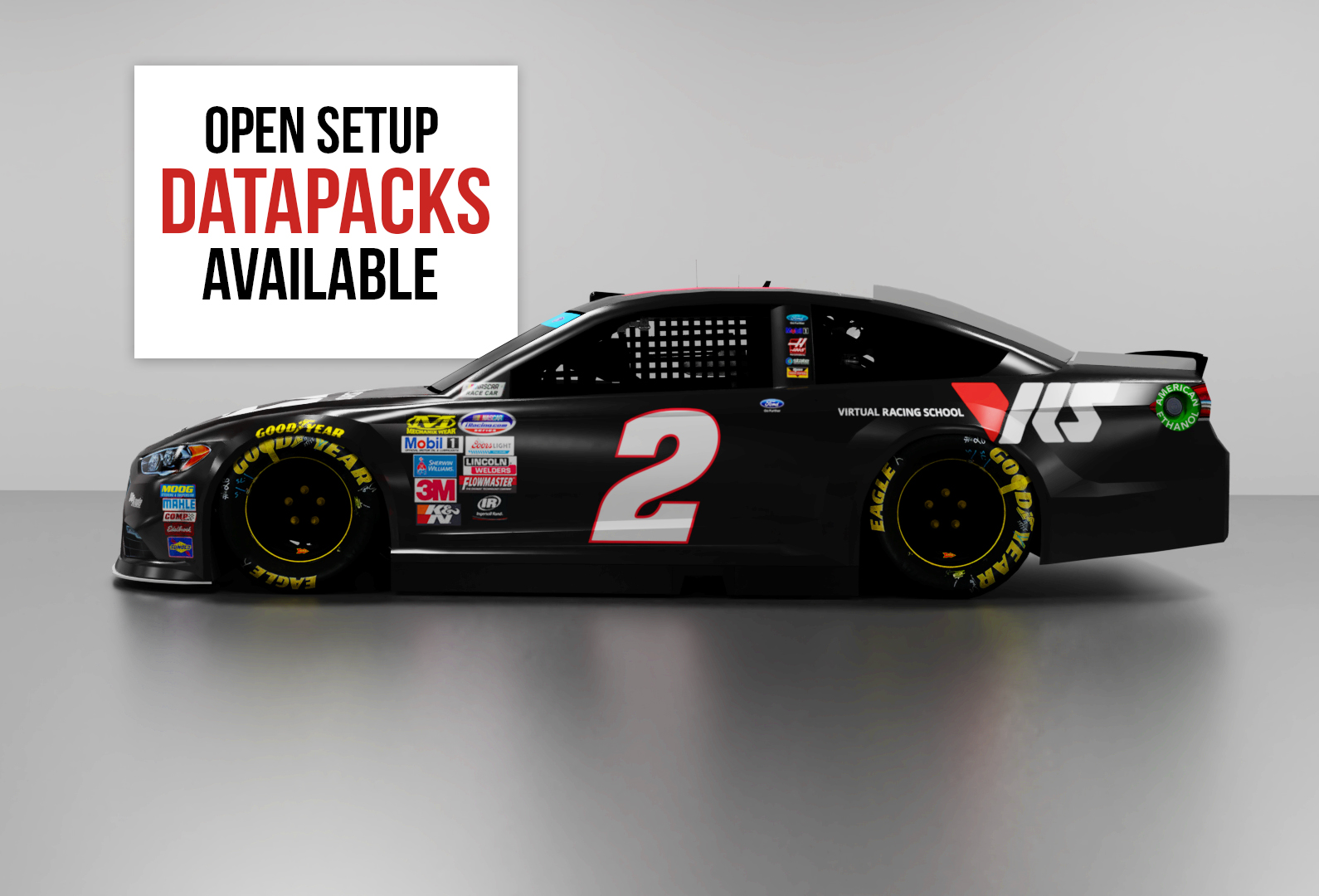 We continue to believe that the Fixed series datapacks are a great tool for perfecting one's driving style. With the open setup datapacks the focus will be setup building. The weekly open setup tutorials will cover what setup changes (and why) our coaches made for the datapack. They'll start from the fixed series baseline setup and you can watch them iterate on and improve the datapack setup week over week. Here is the full list of NASCAR datapacks we'll be offering:
Street Stock – Rookie – by Ray Alfalla

National Series – by Bobby Zalenski (starting Week 7)

Class C Fixed – by Bryan Blackford (starting Week 7)

Class C Open – by Bryan Blackford (starting Week7)

Class B Fixed – by Bobby Zalenski (starting Week7)

Class B Open – By Ray Alfalla (starting Week7)

NiS Fixed / Class A Fixed – Bobby Zalenski (starting after NiS ends)

NiS Open / Class A Open – Ray Alfalla (starting after NiS ends)
Relatedly, we heard feedback from both paying and free members that we are giving away too much for free. Free members don't have an incentive to upgrade and paying members think it's unfair to themselves that so much valuable content is available for free. So, we decided to lock down all oval/NASCAR datapacks, with the exception of the Street Stock Rookie datapack. This means that rookies on a free subscription will continue to have access to the street stock .blap/.olap/.rpy and video tutorials. All other NASCAR datapacks would require a paid subscription in order to access datapack files (.sto/.blap/.olap/.rpy) and video tutorials. Driving analysis is currently subject to the same restrictions as before (no changes there).